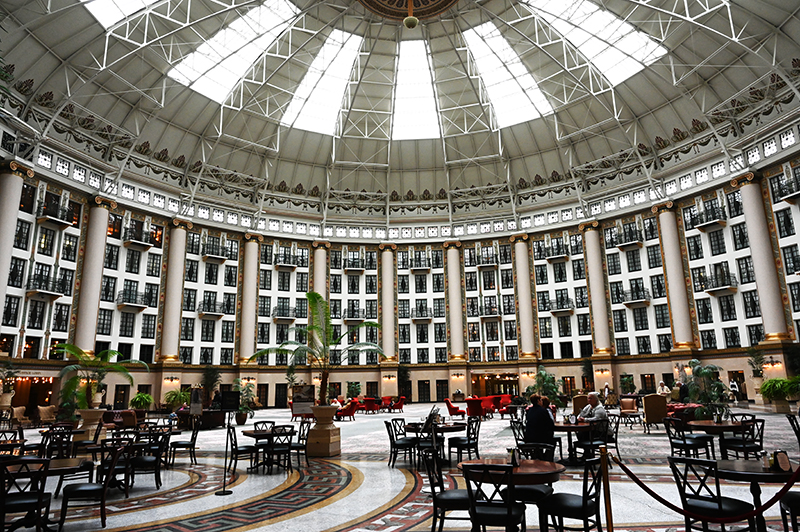 West Baden Springs Hotel
French Lick, Indiana
View Map
Ahhhh – West Baden.  The ambiance, the atmosphere, the architecture. There's no other place like it on earth!
We return time and again to this magnificent hotel because it's so special.  Built at the turn of the century as a mineral spring resort, it was the largest domed structure in the world for nearly a century, and still inspires awe today. 
West Baden and its sister hotel, French Lick, have been lovingly restored to their original 1900's glory. The properties are about a mile apart, with a casino in the middle, and are linked together by trolley ride, shuttle bus, and paved walkways. Folks of yesteryear came here to partake of the mineral waters, and both West Baden and French Lick still offer full spa and pampering services, as well as stunning hotel rooms and upscale dining.