Hoo boy – it's been a month of mishaps. Is Mercury in retrograde or something?
A couple of weeks ago our much anticipated high-speed internet was finally installed. It lasted two whole days before we ripped the cable off the house with the RV.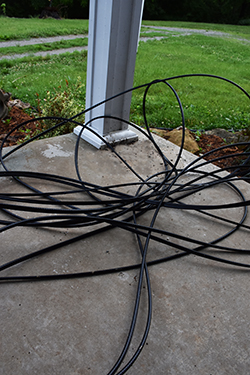 Yeah, the cable guy hung the wire too low and it snagged on the roof of the RV the first time we passed underneath.