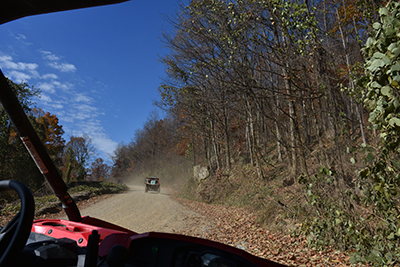 Windrock Park
Oliver Springs, Tennessee
View Map
The Windrock brochure boasts that it's the South's Largest Off-Road Park, and that's probably right. Windrock has over 72,000 acres and 300 miles of ATV trails spread out over several mountains.
We came here with our tricked-out four-wheeler to compete in the Black Death Cliff Event. It's a whole afternoon of throttle-wide-open jumping and we came in second place.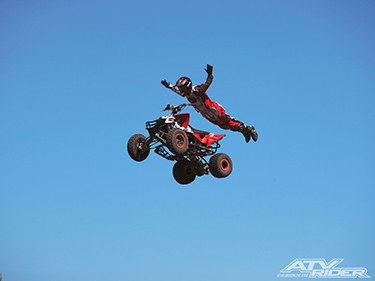 Just kidding! There's no Black Death Event and no way we'd jump off a cliff with an ATV!  But we did rent a four-wheeler to drive around Windrock for a day  – at a nice slow geezer speed with the seat belts fastened.