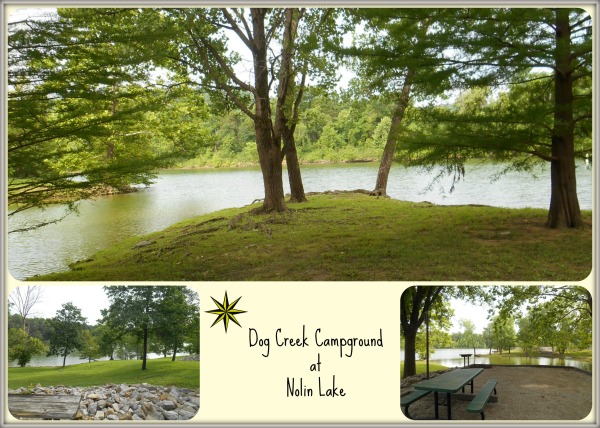 Cub Run, Kentucky
View Map
We are experimenting with short trips this summer – especially visiting popular camping spots during the middle of the week. It's turning out to be a good strategy. The crowds of noisy families are absent Monday thru Thursday. And the cadre of local yahoos who usually yank their boat and ski jet throttles wide open and rocket around the lake at full-bore are at home, happily annoying somebody else. 
So we found Dog Creek at Nolin Lake nicely quiet this week, with only a sprinkling of campers who seemed just as content as us to enjoy the peace. It was hazy, hot and humid all week – the dog days of summer. Perfect for lolling around the campsite and taking dip in the lake whenever the mood struck or the sweat stuck.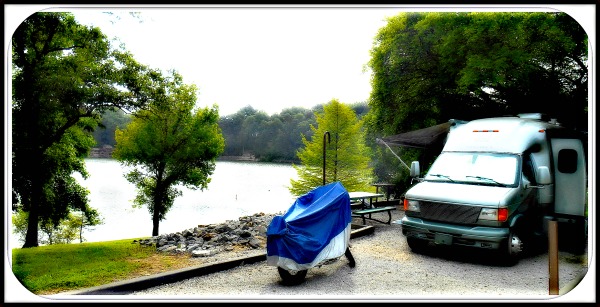 In this part of the country we've found the Army Corps of Engineers (COE) campgrounds are superior to the state parks. COE properties are found wherever a dam or man-made waterway has been created, which in Kentucky means any significant body of water since the state has no natural lakes. The COE campgrounds are spacious, well maintained, and always prettily arranged to highlight the view. That's the difference that federal funding makes. Many of the state parks in this area are run-down from overuse and the campgrounds tend to be arranged like parking lots with no consideration for privacy or scenery. 
And there's lots of scenery to be enjoyed here – not only at Nolin Lake but the surrounding countryside is always worth a lazy trip on the motorcycle. We made the pilgrimage to Webb Market, where Mr. Webb has run an old-fashioned general store of surprising size and stock for the past 47 years. I always enjoy a good poke around the over-stuffed shelves and a nice chat with Mr. Webb.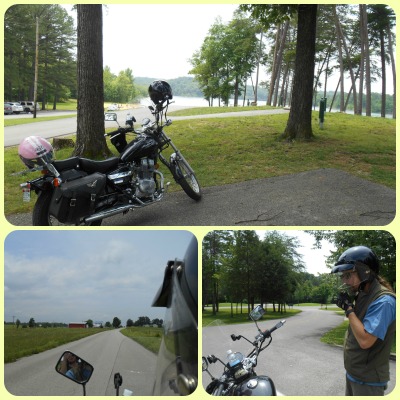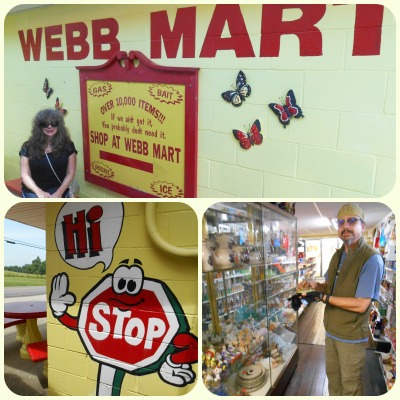 Following a local suggestion, we had lunch at the newly opened Blue Holler Café. The owners are German and serve a fine authentic menu of schnitzel and brats. What they are doing way out here in the boondocks is anyone's guess!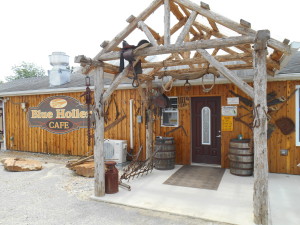 We also got adopted by the Cotton family, a friendly and happy clan set up in four trailers around us. They all wanted a tour of our motorhome, marveling at its size and amenities, and in return we were invited to their brunch (Bloody Mary's and bologna) and also to their family's potluck dinner (peanut butter lasagna for dessert!) What a great group of folks! Some of their clan were "noodle fishing" all week – which turned out to be a contraption devised of plastic float noodles fitted with fish hooks. Fresh caught catfish were on display in a cooler to prove how efficient this method truly is. 
All in all, swell way to spend a sweltering week!